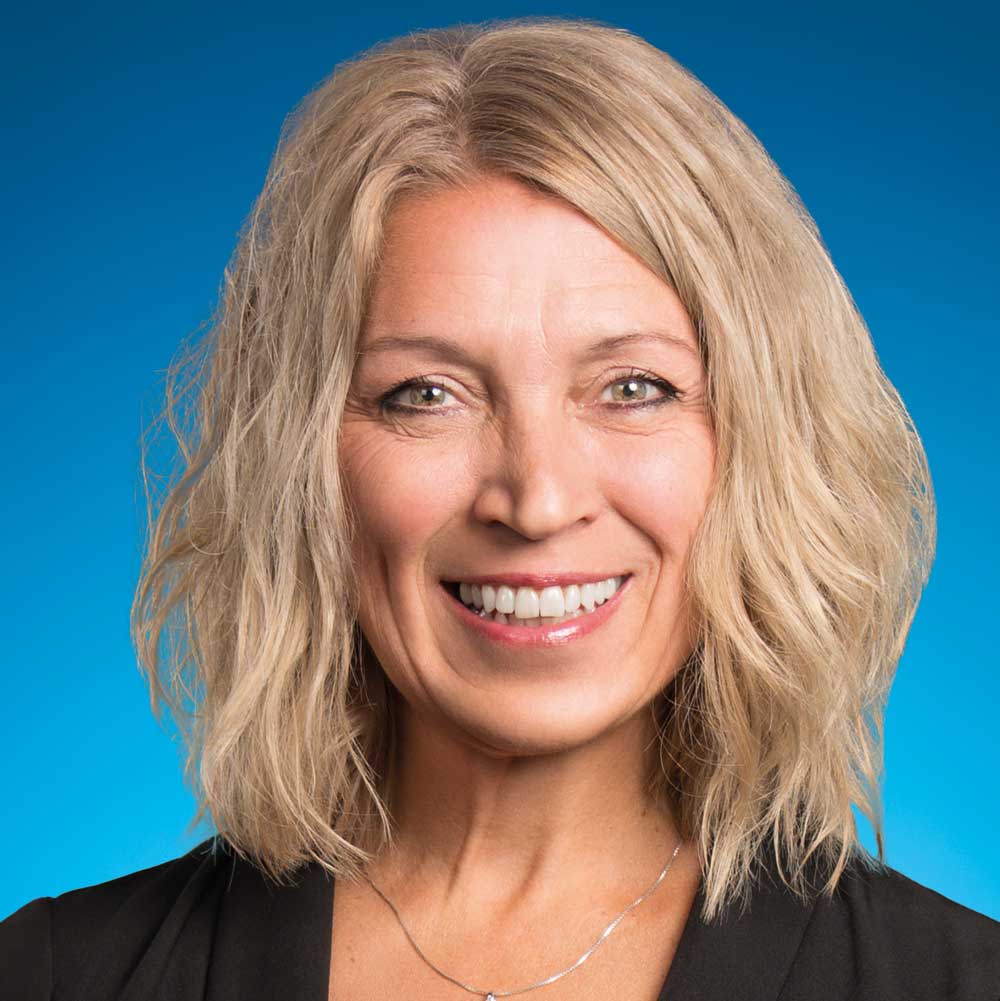 Lucie LECOURS
Ministra de Economía / Minister for the Economy, INVESTISSEMENT QUEBEC INTERNATIONAL

On February 24, 2021, Ms. Lecours was appointed Minister Delegate for the Economy. Prior to her appointment, she successively held the positions of Parliamentary Assistant to the Minister of Justice for consumer protection, Chair of the Committee on Citizen Relations, and President of the Special Commission on the Sexual Exploitation of Minors.
After serving as Director General of the Les Moulins Chamber of Commerce and Industry from 2016 to 2018, Ms. Lecours decided to make the leap into politics, joining the Coalition Avenir Québec in the fall of 2018.
Previously, Ms. Lecours served as a journalist, editor-in-chief, news director, sales director, publisher, and general manager at TC Media. She also worked as a business manager for a few years.
Dynamic and committed to her community, Ms. Lecours seeks to bring positive change to the lives of her fellow citizens, and to take concrete action in favor of entrepreneurs, whose plight she identifies with from her days working as a business manager. Her mandate as Minister Delegate revolves mainly around the growth of small and medium-sized businesses, as well as in supporting and promoting local and Québec purchases.
---
El 24 de febrero de 2021, la Sra. Lecours fue nombrada ministra delegada de Economía. Antes de su nombramiento, ocupó sucesivamente los cargos de asistente parlamentaria del ministro de Justicia dentro del área de protección al consumidor, presidenta de la Comisión de Relaciones Ciudadanas y presidenta de la Comisión Especial sobre Explotación Sexual de Menores.
Directora General de la Cámara de Comercio e Industria de Les Moulins de 2016 a 2018, en el otoño de 2018 decidió dar el salto a la política representando los colores de Coalition Avenir Québec.
Anteriormente, fue periodista y después editora en jefe, directora de información, directora de ventas, editora y directora general de TC Média. Además, fue administradora de empresas durante algunos años.
Dinámica y comprometida con su comunidad, la Sra. Lecours tiene como objetivo cambiar positivamente la vida de sus conciudadanos y realizar acciones concretas a favor de los empresarios, con quienes se siente muy identificada por su pasado como administradora de empresas. Su mandato como ministra delegada gira principalmente en torno al crecimiento de las pequeñas y medianas empresas, así como al apoyo y promoción de las compras locales y las compras de productos de Quebec.